Do you remember the big box ?
It was full of MegaCD games for my collection and something I was looking for soooooooooo long (at an interesting price) : the Pink Justifier !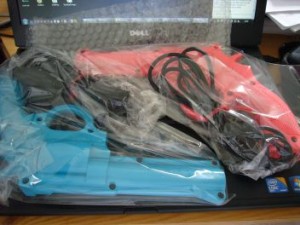 So many projects to finish before I use my screwdriver on it


The pink is so hard to find … I know it is possible to "convert" a blue justifier to 2P justifier…I need to find how !
Then I'll need to find how to convert a Virtua Cop gun…Charles told me it is possible so, I have to try !