Hi everyone !
I have released a new game for SegaCD based on a homebrew game i did for 3DO.
This game was programmed in basiegaxorz in case you're wondering.
You play as "Rinblow Trash" , a pony who is always in trouble.
In your quest , you will encounter falling poops from the sky and pony haters that want your death.
Will you be able to make it alive ?
Download
Version 1.1
Some screenshots :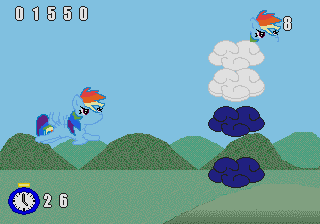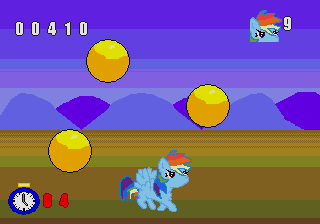 Video :
http://www.youtube.com/watch?v=pvdLnbYdDag