It's time for the CXD2500 to give me some headaches !
So, when the DSP finish to write the frame on buffer
- WFCK is put to low
- first bit of frame subchannel set on SBSO
- if it's the first frame of sector, SCOR is put to HIGH and subcode is first byte of the sync word : S0 ..and not P-W
- host starts so to read the subcode serialized (bit per bit) activating EXCK
- every time EXCK is raised to HIGH, the DSP shift the next bit (with a small <400ns window)
It's what I understand from the first timing chart avaible on CXD2500 (and some others reading). (see below)
Then, I reached the second timing chart....and I lost my mind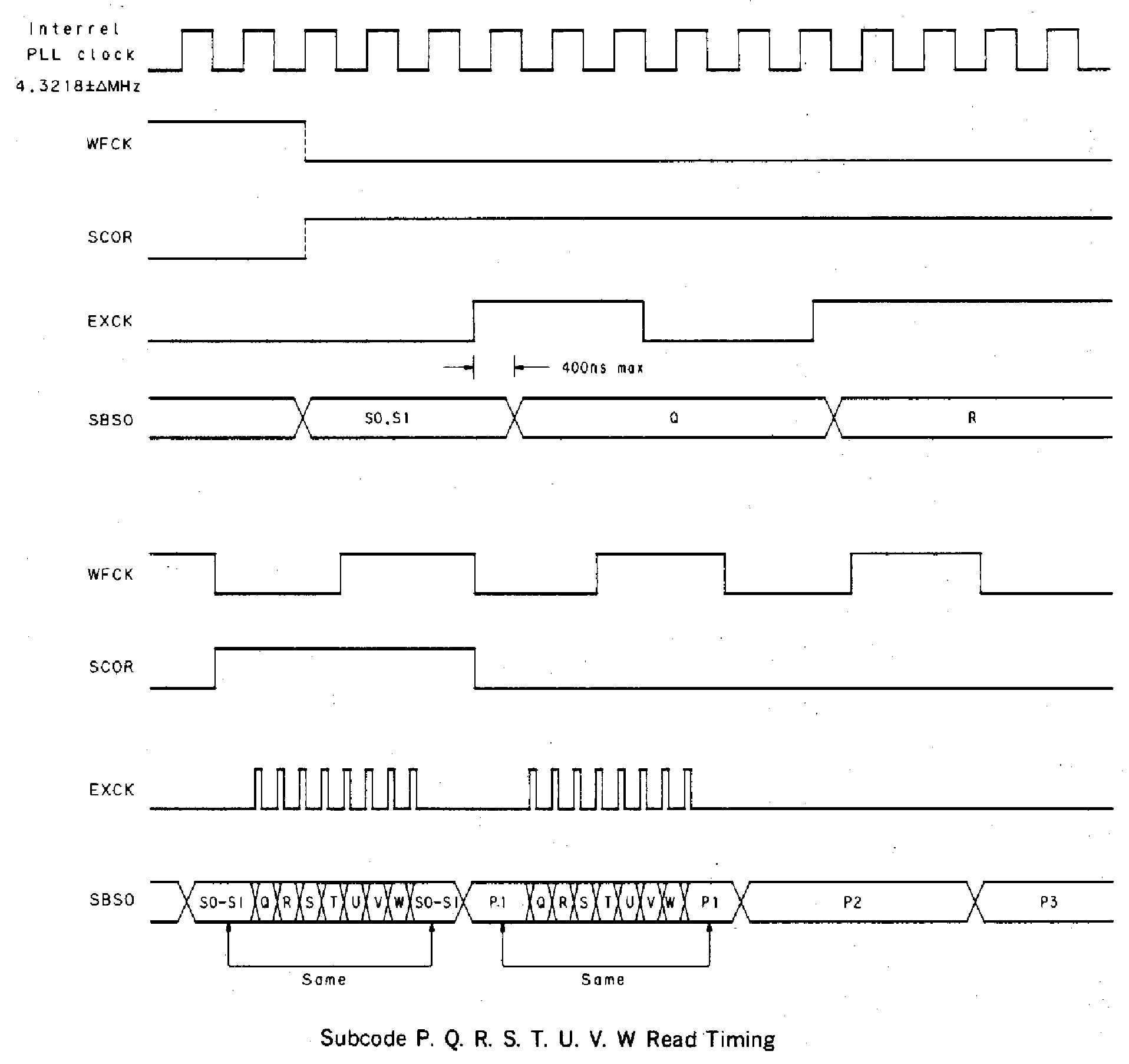 1/ the first bit is again pushed as a last bit....why ?!
2/ it seems the DSP only handle one of the 2 first frame (with S0 and S1)
Even more troublesome, this other time chart seems to tell the first frame is pushed at the end of previous sector

3/ on the chart, it seems first sucode pushed is S0-S1,QRSTUVW
what does it means ?! it should be the 8 bits of S0 (or S1 if it's the second frame in fact, see 2/)
4/ side question, about WFCK. Does it means when LOW, frame is on buffer and when HIGH, frame is written to buffer ?
in this case, what is pushing SCOR when WFCK is high ? subcode of frame available on buffer BEFORE buffer was overwritted on WFCK on HIGH or just written frame?
Or buffer is able to write +/- 28 frames so no problem ?