I've done another quick update to the schematic explorer. I've also completed a quick initial transfer of the annotations from the "official" die layout. Here's the original image: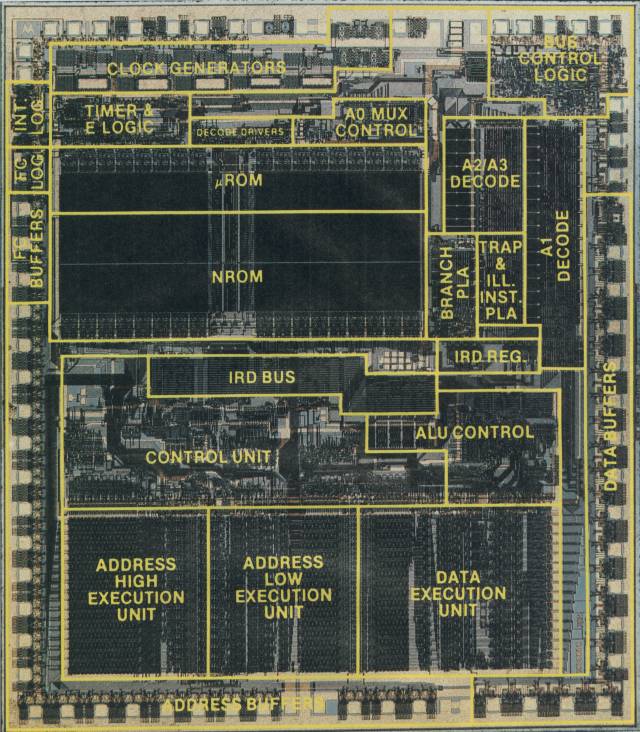 This was provided by Motorola about a billion years ago. It shows an ultra low-res shot of the 68000 die, with some major processing "blocks" defined.
Here's how it appears in the schematic view: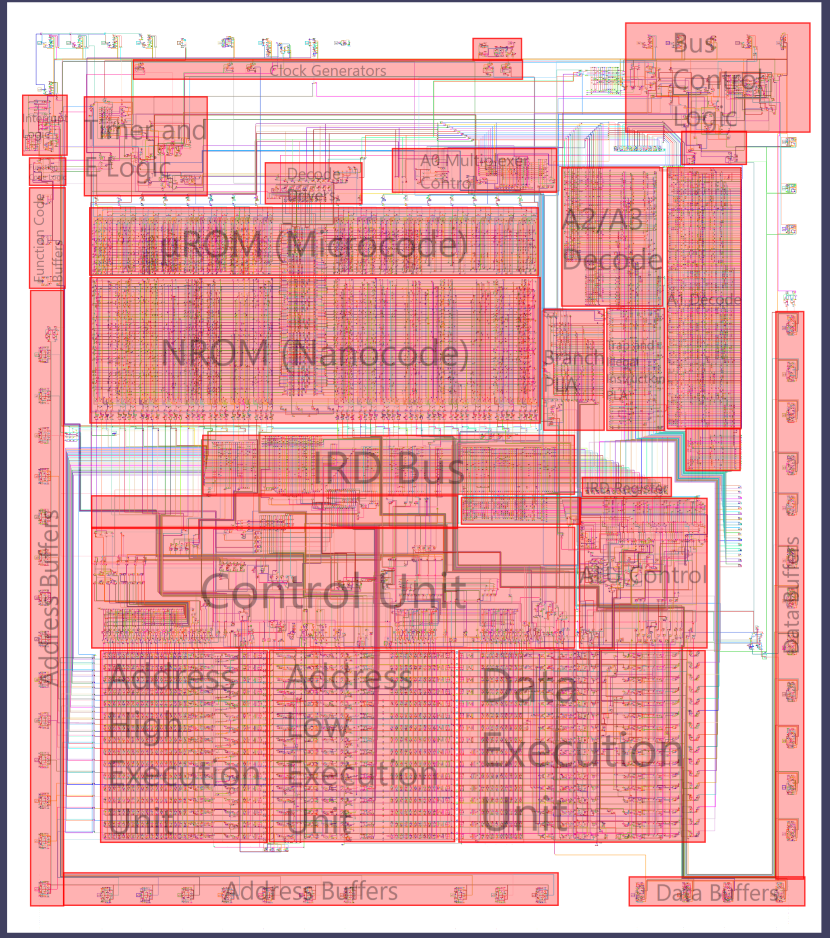 It looks a bit nicer when you're zooming in and scrolling around, seems a bit "dead" in an image. I haven't done any "sanity checking" of this, it's just a quick 5 minute job, but it serves as a useful starting point for analysis.
You can download the schematic with the attached annotation layer here:
http://nemesis.exodusemulator.com/M6800 ... otated1.7z
Just load it into the schematic explorer, which you can download here:
http://nemesis.exodusemulator.com/M6800 ... rerV1.2.7z