Moderator: Mask of Destiny
Very interested
Posts: 73
Joined: Mon Feb 19, 2018 7:31 pm
VIDEO
https://www.youtube.com/watch?v=6R-aFZvfDxs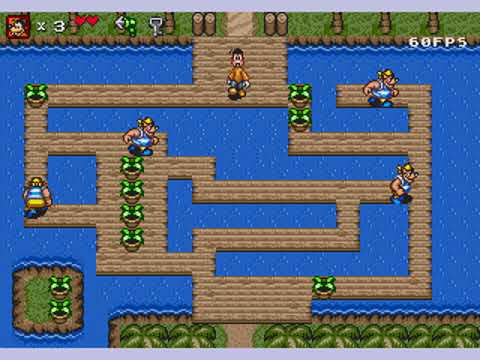 DOWNLOAD - Early stage development.
https://www.mediafire.com/file/b7jom6dn ... 6.zip/file
Music by
Edson Leal Jr. (elj_)
Last edited by
cloudstrifer
on Sat May 25, 2019 12:23 am, edited 1 time in total.
---
Very interested
Posts: 2784
Joined: Fri Aug 17, 2007 9:33 pm
Coming along well. Your link for the file got cut off. The one in the youtube video is fine.
---
Very interested
Posts: 73
Joined: Mon Feb 19, 2018 7:31 pm
---
Newbie
Posts: 1
Joined: Mon Sep 03, 2018 5:49 pm
Are you programming the game on Genesis in High Resolution or are you using the same Snes resolution?
THX
---
Very interested
Posts: 73
Joined: Mon Feb 19, 2018 7:31 pm
---