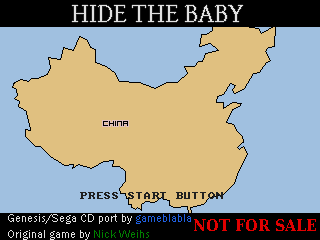 Hello everyone !
Hide The Baby was a game by Nick Weihs for PC , Ouya and Web browsers.
I reprogrammed the whole game for Sega CD and worked on it for almost one week and now , it is done and complete.
The game itself :
Basically , you're a single mom in China who had a second child when it was
still illegal to have more than one child. (It's no more illegal)
Find anything in your house that could disguise your baby !
Controls :
A - Search
B - Cancel/Back
Start - Skip/Wait for the inspector
Downloads:
Sega CD
EUR version v1.2
USA version v1.2
JAP version v1.2
Megadrive/Genesis
WW version v1.1 No Music
Screenshot :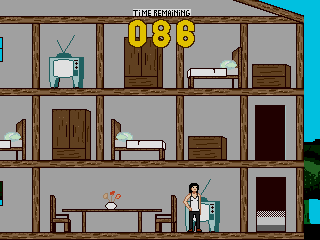 The Genesis version does not have music... (I couldn't find a tracker)