I don't know, why there is no such topic. So, I will be one who start it.
Note: \ in the end of line, means to continue line
Quantization and Color reducing
Anyway, for one who interested in imagemagick way:
First, to generate Genesis Colors, according to
this
:
Put in file genesis_colormap.txt such info: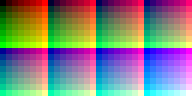 And after it, if you want to translate image into Genesis Colors: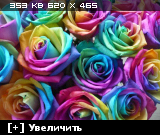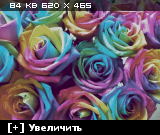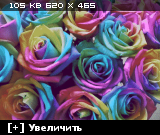 Almost all settings:
Dither: Riemersma, FloydSteinberg, None.
Two pass:
If someone knows how to set dither strength, then please, let me know too.

Random Maps Generation
This is something, that I tested some months ago.
Example result: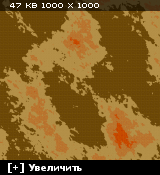 I have done it with command:

How does this work:
1) ImageMagick generates fractal "plasma":
http://en.wikipedia.org/wiki/Diamond-square_algorithm
2) Next, gray channel maps into several levels (7 in this example).
3) Each level will correspond to certain layer (dirt, sand, spice...)
Result of this program obviously rough. But, with making some improvements, and may be pre/post processing, you can get good results.
One more example: