I want to remind this image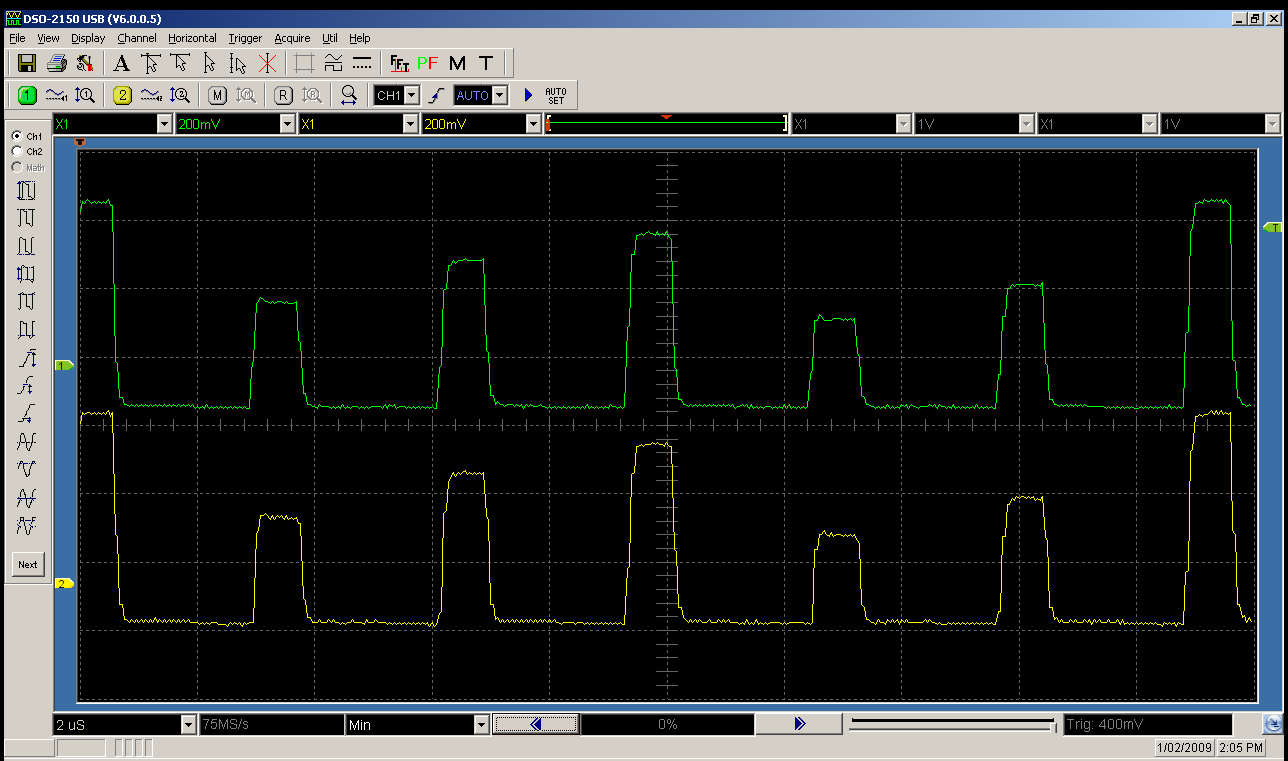 From that thread:
viewtopic.php?p=7516#7516
If everything is correct, then YM2612 output is multiplexed.
I don't know any emulator that is emulating it.
I made some changes to genplus-gx YM2612 core to generate PCM according to this image.
I'm testing all things on Streats of Rage intro and demonstration.
There is only FM part of sound. Forgive me about volume inconsistency of different data. Also, I know that SOR intro may be far away from best test data. It's just one of MegaDrive music.
Common way of emulating YM2612 is calculate sum of 6 channels. I don't know any emulator that's doing something different.
Here is simple sum of 6 channels RAW 53267 Hz output:
Download
Here is original genplus-gx "High quality resample" output 44100 Hz:
Download
First test was to just interleave 6 FM channels.
It means that each FM channel outputs one PCM sample. 6 FM channels = 6 PCM samples.
Raw data would be 53693175/7/6/4 = ~319602 Hz.
Download
After resample into 44100 Hz I got:
Download
It's really nice, but I don't hear notable difference with standard output. (without multiplexing...)
Then, according to get more precision...
I get 6 FM channels, each of them scaled to 24 PCM samples, where first five is output value, and other 19 is zero.
Here is RAW output chunk:
Download
Then, I resample it from 7.67 MHz into 44100 Hz and what I got?
Here it is:
Download
Conclusion? I don't know.
I want you to make conclusions yourself.
I just wondering. Is there any notable difference?
For resample I was using libsoxr.
Also, someone, please tell me about mixing YM2612 and PSG process on real Hardware. I want to simulate it too.
I don't want to make HIGH effort to achieve Extreme High Quality.
I just lurking around.
Also, It's already took for me about 8 hours. I'm not taking into account time for writing this post, and remake PCM data, and Upload it.