Im trying to achieve a repeating and scrolling ground that uses rasterization for perspective like in street figter 2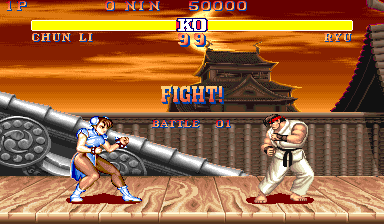 the same effect can be seen in the first level of "The Adventures of Batman & Robin"
https://youtu.be/zz4eQygXpRY?t=1m39s
What would be the most efficient way to approach this? Does anyone have any snippets or examples of how this could be done?
Thanks.