With latest demoscene production there is sense using Amiga/Atari turbocards inside our Sega MD/Genny...
Here is Terrible Fire TF530 turbocard.It works on Amiga also on Atari ST too.It is opensource...
GitHub
https://github.com/terriblefire/tf530?files=1
Picture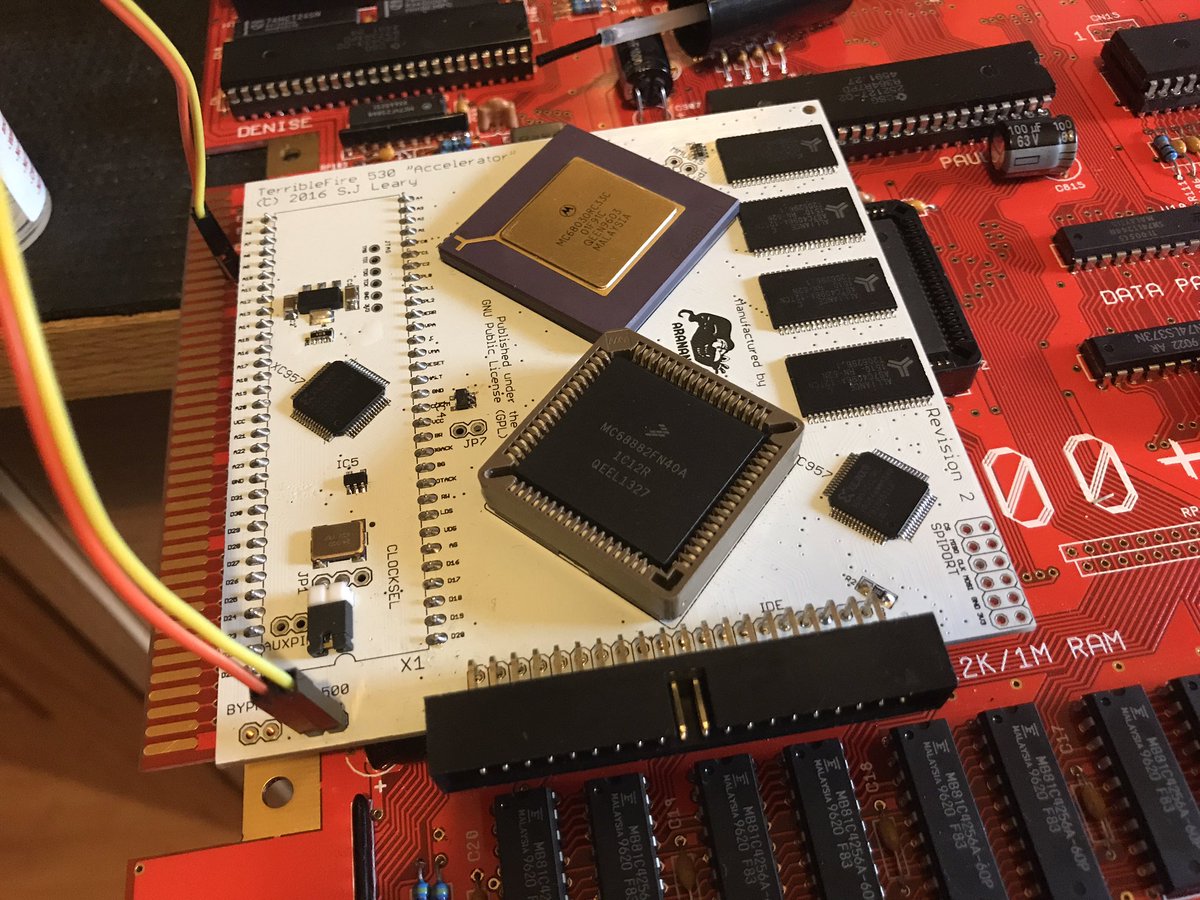 Specs:
68030 cpu 40mhz possible
Fpu
2mb ram
Ide for CF
Now imagine that 3d demos, games or using fpu for realtime synth/samples generation on pcm channel...
Can we adapt it for Sega too?
Price is good 70-100USD.